What is YHTI Wireless?


YHTI Wireless is a High-Speed/Broadband alternative to DSL & Cable that uses new technology to offer high-speed connections without the need for a phone line. We are working hard to offer members the high-speed services that they deserve in areas that are unable to receive such technology because of the limitations found with using cable and phone lines. YHTI Wireless - Going where no high speed service has gone before.

What equipment is needed and how does it work?
Members will have a small external radio installed on their home and a network cable ran to their PC or router. A battery backup with surge-suppression is also recommended. The YHTI Wireless service works by the use of new wireless technology which connects your home to one of YHTI's many tower sites.

Is this the same as satellite?
No! YHTI Wireless High Speed Internet is faster and more reliable than satellite solutions. Most satellite connections incur high amounts of latency due to transmitting data to a satellite and back down to Earth where YHTI's service operates on a new wireless technology and from your radio to a nearby tower site. YHTI's speed packages also exceed that of Satellites slower standards.
---
How Fast is it?

*



The current wireless package offering is up to 2Mbps download but the YHTI Wireless technology is capable of speeds of up to 10Mbps. Members must abide by the YHTI Acceptable Use Policy.
- Internet access that is always online, ready for you to use.
- No need for a special phone line or even a telephone. (Save money by canceling your dial-up line)
- Download & upload multimedia much faster.
- Play online gaming
- Work from home more effectively.
- Security - Wireless signal is secured and behind a NAT IP Firewall.
---
How much will it cost?


Base Price

$39.95 per month

Equipment Rental

$10.00 per month

Startup/One Time Charges

$150 (Standard Installation)
$50 (Activation)
OPTIONAL Equipment Purchase

$498.65
---
Are there any contracts?

*



YHTI Wireless Internet is provided WITHOUT any long term commitments/contracts. Members must abide by the YHTI Acceptable Use Policy and sign a Wireless Agreement form which identifies the standards for service and the members obligations in using YHTI's equipment at their property.
---
Can I get it where I live?

*



YHTI currently provides service in several Missouri counties and we are continually expanding by adding tower sites. Below are a few example areas.
- Franklin County
- Warren County
- Morgan County
- Miller County
- Camden County
- Moniteau County
- Cole County
- Crocker and surrounding towns; Dixon, Iberia, etc.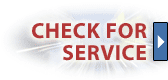 ---
Will it work for my PC?


Any computer with a working Network card can have YHTI Wireless access including but not limited to:
Windows OS (All)
Mac OS
Unix/Linux
---
How do I get service?


To qualify for High-Speed Wireless Internet Service, we will need to obtain your GPS coordinates. Click on the "Check For Service!" button below to complete our online qualification process.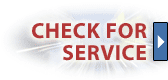 ---
* YHTI can make no guarantee on up to what speed you will receive or if Wireless access will work at your specific location, prior to ordering and on site qualifying. Many factors contribute to the ability to receive Wireless service, including the distance of your location from the access point and local obstructions. Members of YHTI Internet Service must abide by the YHTI Acceptable Use Policy and sign the Wireless Agreement form.

~ In the event of rental, the Wireless equipment remains the property of YHTI. If service is discontinued, either by the customer or by YHTI, the wireless equipment MUST be returned, in working order, or the customer will be billed for replacement. Customer is responsible for the replacement of the subscriber module if it is lost or damaged due to "acts of god" or negligence and dispatch charges may be assessed.